[Webinar Course] JAC-US Webinar Course 2023-2024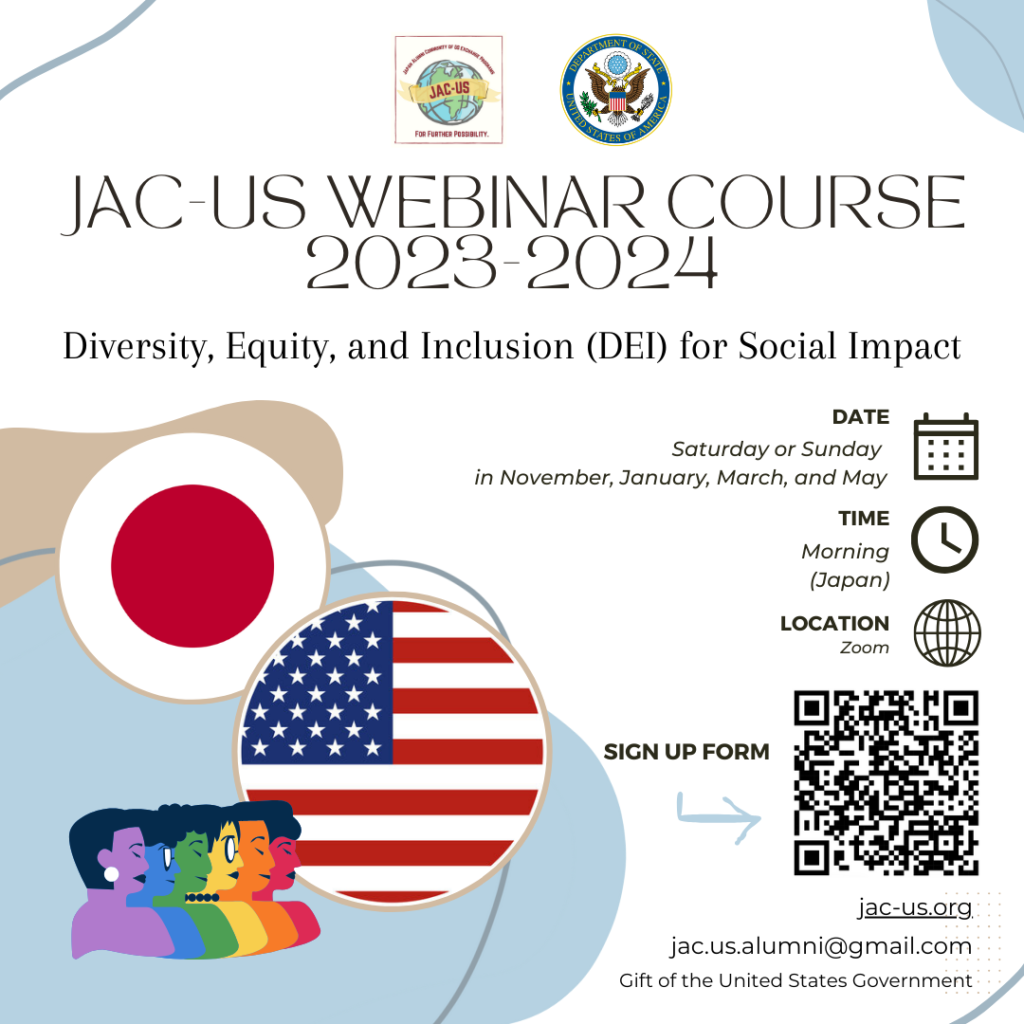 JAC-US DEI Webinar Course IS BACK!!! Starting next month, we will re-launch "JAC-US Webinar Course: Diversity, Equity, and Inclusion (DEI) for Social Impact", covering the themes that are vital for the sustainability and peace of U.S.-Japan relations and the world! The first seminar "Sustainable Business and Organization" will take place on November 26 at 11:00 → 12:00 PM (JST) on BUSINESS, featuring Co-Founder and Executive Director of World In You (http://worldinyou.org), Ms. Mio Yamamoto!
Please register for the course by filling out this form: https://forms.gle/zFy5LMKu7AqDqqGf7.
You can find more details about this course in the form description.