[Webinar] 3/25 JAC-US WEBINAR COURSE #2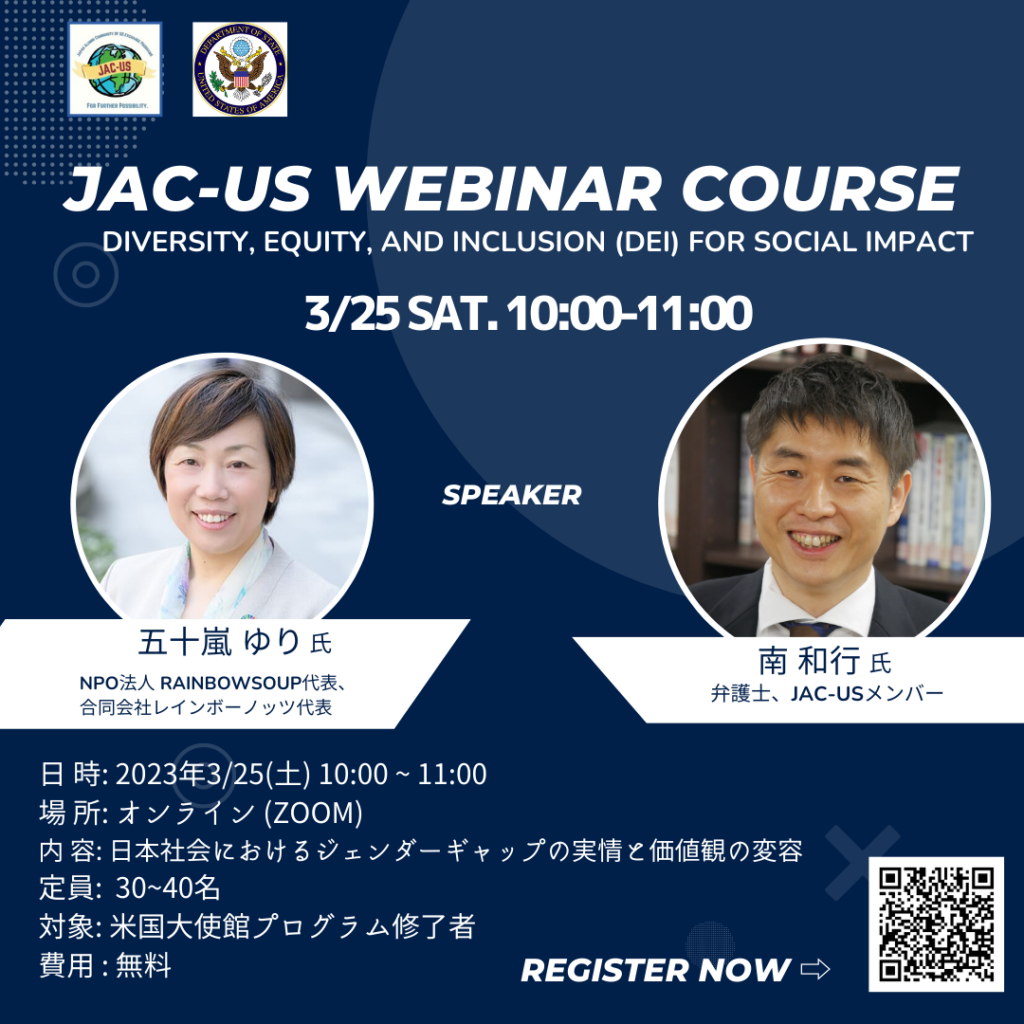 Following last month's webinar on education, we will hold an online webinar on the theme of "Gender"
The speakers will be Ms. Yuri Igarashi, representative of NPO RainbowSoup and Rainbow Knots, LLC, and Mr. Kazuyuki Minami, JAC-US core member, and lawyer.
In the first half of the webinar, Ms. Igarashi will present the reality of the gender gap in Japanese society and the changes she has experienced as her activities have expanded. In the second half of the webinar, Mr. Igarashi and Ms. Igarashi will discuss specific cases and the real-life experiences of each speaker on "what is the meaning of social change" and "what triggers a person's inner change".
Register now from the link below!
https://forms.gle/uWWFFZHykQg1Wr1D9