[Webinar Report] DEI Webinar #2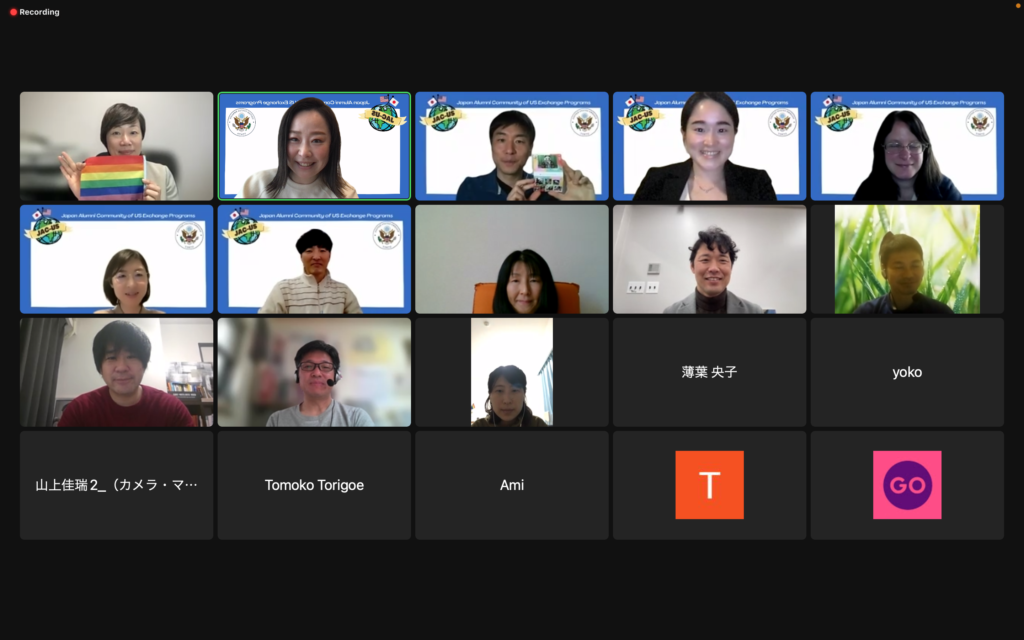 Ms. Yuri Igarashi and Mr. Kazuyuki Minami had a talk about the current state of society from their perspectives as LGBTQ persons.
They state that society is changing, with an increasing number of municipalities in Japan recognizing same-sex partnership systems and also a growing awareness at the individual level. On the other hand, they also point out that there are still challenges to achieving a diverse, fair, and inclusive society in Japan.
Both speakers recognize that their IVLP experience has had a great impact on their own awareness and activities as a result of witnessing regional disparities in gender issues and meeting activists who appealed for social change on the ground, during their visit to the U.S. This makes us realize once again the great impact that the State Department program has on the participants.
It is wonderful to hear that two people who did not know each other at all have connected through IVLP and are now creating further impact on society.
Thank you to everyone who participated and to Ms. Igarashi and Mr. Minami for speaking!
Please look forward to the next DEI webinar!