Apr. 22 (sat) Online Education Event: EDUCATOR'S BRIDGE ACROSS THE PACIFIC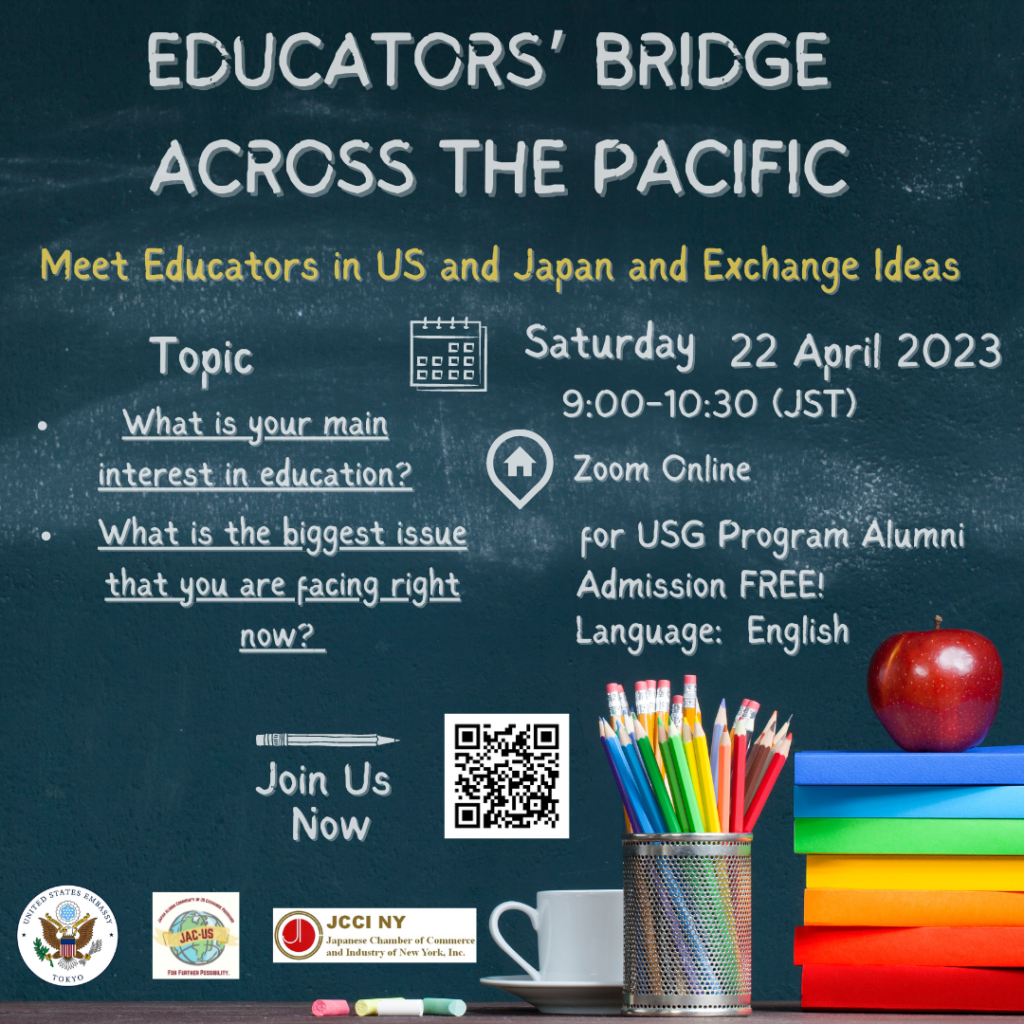 4/22 (Sat) JAC-US and JCCINY (Japanese Chamber of Commerce of NY) will hold a Japan-US collaborative online education event!
This event has its roots in the Japanese education inspection tour of NYC educators, and was designed to help children of Japanese families staying in NYC for a long period of time learn about the Japanese education system and trends from Japanese educators so that they can smoothly start school life in the local schools. This time, in collaboration with JAC-US, we will hold an online exchange event, "Educators' Bridge across the Pacific," to exchange information on the education situation in Japan and the U.S. in a broader context and to take a step forward in the grassroots education and relationship between the two countries. The past events have been held in the United States and Japan. The event will also serve as a networking opportunity for teachers.
We look forward to welcoming not only current teachers, but also all Alumni who are involved in the field of education.