[Event Report] Appreciation Day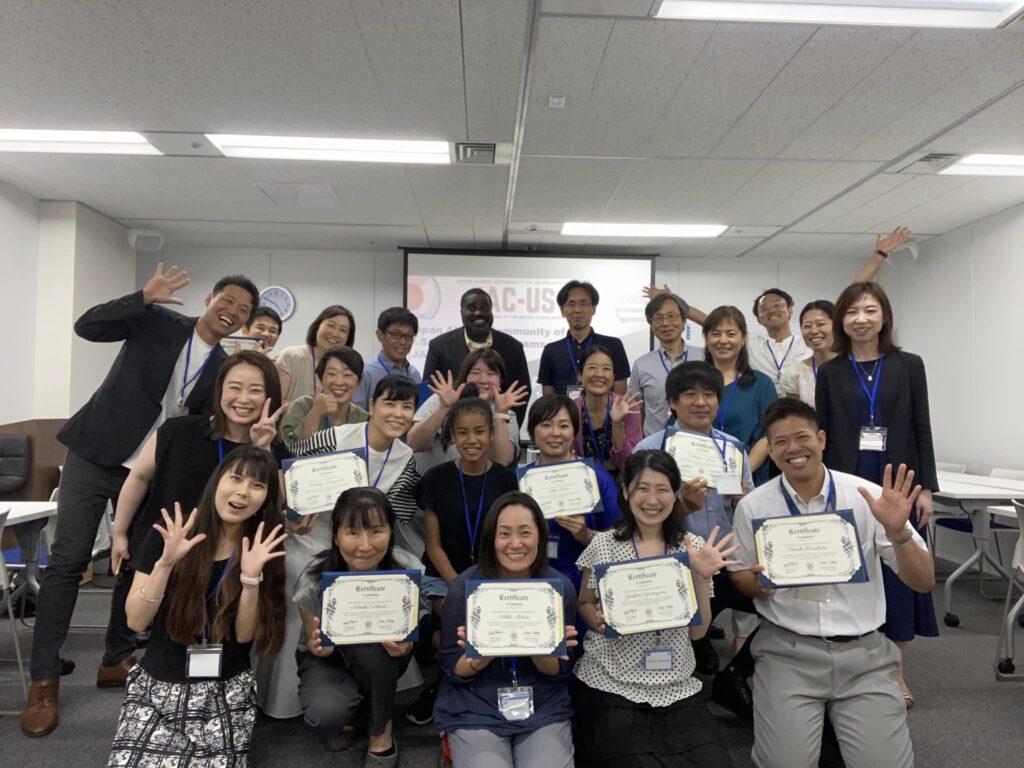 An in-person event, Appreciation Day, was held in Tokyo on July 29.
USG program alumni who completed the DEI (Diversity, Equity and Inclusion) webinar series, participants of the June in-person event, and core members who have supported JAC-US activities gathered shared their experiences in the U.S. and their current activities.
Next, Ms. Kinota Braithwaite, anti-bullying and anti-racism activist, was invited to give a keynote speech. He shared his own experience of racism in his native country, the bullying his daughter faced in elementary school in Japan, and how they resolved the situation. Kinota and his daughter Mio read from his bilingual picture book, "Mio the Beautiful," which received warm applause from the audience.
During the group discussion, participants shared their impressions of the lecture and discussed what they could do to build a better society.
Speaking of sharing, there was "Souvenir Exchange". Participants from all over Japan, from Miyagi Prefecture in the north to Okinawa Prefecture in the south, brought a wide variety of souvenirs.
The event concluded with the awarding of certificates to those who had completed all the DEI webinars.
Thank you to Kinota-san, Mio-chan, and all the participants from all over Japan!